Traditional Handmade "filo" pastry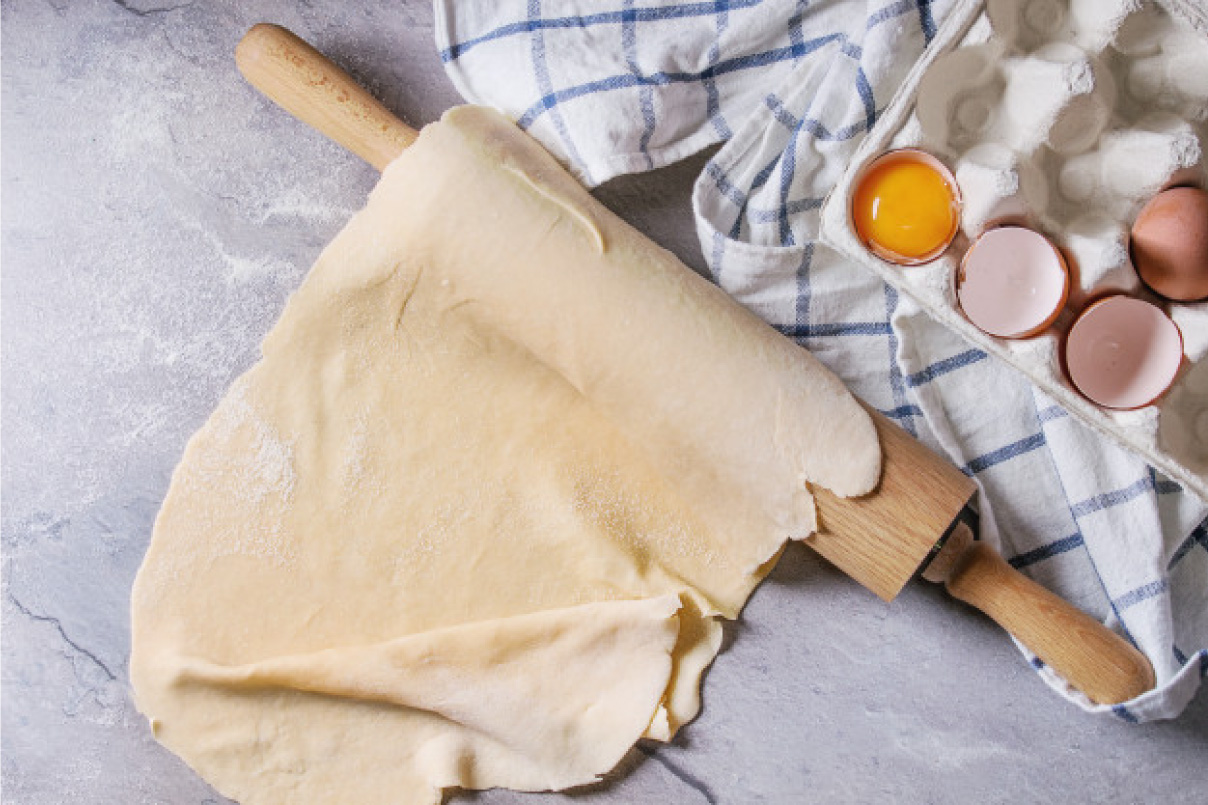 Only the best filo pastry can enclose so much tradition!
"Mesogeiaki Pita" continues the filo pastry tradition that has its roots in antiquity and is preserved over time in Thessalian traditions and customs.
The women of Thessaly held this particular charisma of creating this specific filo pastry. They preserved the art and transmitted it to their daughters as a form of craftsmanship.
The process of the filo pastry was sacred. No one had to interrupt the housewife while concentrating all of her energy, love and skill on the table. With patience, she was shaping one by one the filo pastry layers until they reached the ideal thickness and shape and distributed them with fine ingredients of Thessalian nature (greens, herbs, cheese, milk).
Today the company "Mesogeiaki Pita", as a continuation of "Thessaly" company, revives this art. In a neat production unit in Pikermi, Attica, it manufactures, with the same art and dedication, in a limited quantity, the products, all of them handmade, without machines to damage them and the best ingredients from Greek producers. It creates valuable products, just like the old Thessalians. It gives the utmost importance to human care in the preparation process, claiming that the care it carries is transmitted to the taste, body and soul of the receiver.
In Mesogeiaki Pita, we love pure raw ingredients and observe to all HACCP specifications for raw ingredients certification, hygiene and food safety.